The Law Offices of Georges Meleka - Experienced Family Law Attorney

Family Law Information
At the Law Offices of Georges M. Meleka, we're here to , provide helpful information and resources for parents, spouses, children, and unmarried couples. We can help you with in-depth legal information on a number of common family law issues -- including divorce, marriage, child custody, child support, adoption, and much more.
If you need help with:
Divorce
Child Custody
Prenuptial Agreements
Adoption
Parental Liability
Domestic Violence
...then give the law offices of Georges M. Meleka a call today at 714-563-0111 or visit our Contact Us page.
Additional Information on Family Law Topics
Divorce
A divorce—referred to in some states as a dissolution of marriage—is a decree by a court that a valid marriage no longer exists. A divorce leaves both parties free to remarry. A judgment of divorce (the formal paper issued by the court) usually provides for division of property and makes arrangements for child custody and support, if applicable.
California defines the grounds for dissolution or legal separation as follows in Family Code §§ 2310-2313:
2310. Dissolution of the marriage or legal separation of the parties may be based on either of the following grounds, which shall be pleaded generally: (a) Irreconcilable differences, which have caused the irremediable breakdown of the marriage. (b) Incurable insanity. 2311. Irreconcilable differences are those grounds which are determined by the court to be substantial reasons for not continuing the marriage and which make it appear that the marriage should be dissolved. 2312. A marriage may be dissolved on the grounds of incurable insanity only upon proof, including competent medical or psychiatric testimony, that the insane spouse was at the time the petition was filed, and remains, incurably insane. 2313. No dissolution of marriage granted on the ground of incurable insanity relieves a spouse from any obligation imposed by law as a result of the marriage for the support of the spouse who is incurably insane, and the court may make such order for support, or require a bond therefor, as the circumstances require.
For more information, visit our Divorce page.
Child Custody
When parents divorce, the divorce decree will specify with whom the divorcing couple's children will live (and circumstances under which the other parent will visit with the children). Often, parents work out these arrangements between themselves, either completely voluntarily or with the assistance of their attorneys or a mediator. When they are unable to reach a decision, however, or when unmarried parents are unable to agree on who will have custody of their child, the court may intervene and make a decision based on the child's best interests.
For more information, visit our Child Custody page.
Give us a call today at

714-563-0111

or visit our Contact Us page to tell us about your case!
Our Firm's Practice Areas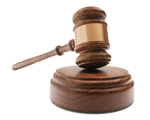 Call us today at:
714-563-0111
or visit our
Contact Us page